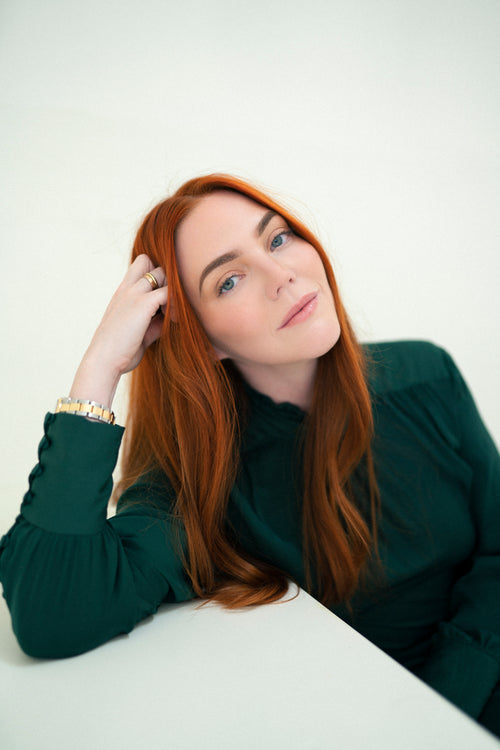 Our Story
Allison McNamara, Founder
MARA is an award-winning line of algae-infused skincare and wellness products powered by our clinically-tested proprietary algae—sourced via wild collecting in France and Ireland. We put a modern take on classic skincare, and believe you can Sea the Glow® in three steps or less.
Growing up in southern California, the journalist and TV host turned beauty entrepreneur has always been inspired by the sea and used her decades of experience to create MARA – the leading, prestige line of algae-infused skincare.
MARA is the last four letter's of McNamara's last name and mean's "sea" in Gaelic, but the brand name was actually first inspired by the Sea of Marmara in Istanbul, Turkey, where the concept of MARA was born. She spent two years developing the MARA proprietary algae blend, which has been clinically tested to plump, firm and smooth, and is harvested via wild collecting in France and Ireland. MARA's first-to-market, award winning formulas have synergistic mixes of algae, transformative actives, superfoods, adaptogens and mega hydrators so you always #SeatheGlow.
Before launching MARA, Allison was a television host, producer and fashion & beauty journalist for outlets like POPSUGAR, Refinery 29, Who What Wear and Entertainment Tonight. She's co-hosted ABC's Emmy-winning Live from the Red Carpet at the Oscars, reported backstage from New York Fashion Week, hosted a daily entertainment news show on PopTv and a reality competition show on fyi Network, Midnight Style. She studied Journalism, Political Science and Marketing at the University of Southern California, and studied abroad at the Sorbonne in France. 
Allison has been passionate about skincare her entire life, thanks to having a father who worked in beauty. Ideating new products, trying out formulas, and sitting in on commercial shoots listening to key brand messaging were just a few of the things Allison did with their dad on the regular growing up, which she parlayed first as a beauty editor and journalist and now, to create MARA's efficacious formulas. This exposure to products and experience with brand messaging honed her skills over the span of decades, surmounting in the creation MARA.
Get ready to Sea the Glow®